Dermatitis 101
Have you ever experienced the feeling when your skin is irritated, itchy, and just plain uncomfortable? That's what we call dermatitis. It's a fancy term for skin inflammation and it's not a fun experience. Some common symptoms are redness, itching, burning, and dry, scaly skin. Sometimes, it can even cause blisters or rashes.
The thing is, dermatitis can happen to anyone, of any age. But the good news is, there are ways to treat it depending on what's causing it. By paying attention to our skin and taking action when we notice inflammation, we can help keep our skin healthy and prevent more serious problems from developing. That way, we can avoid the discomfort of dermatitis and have happy, healthy skin.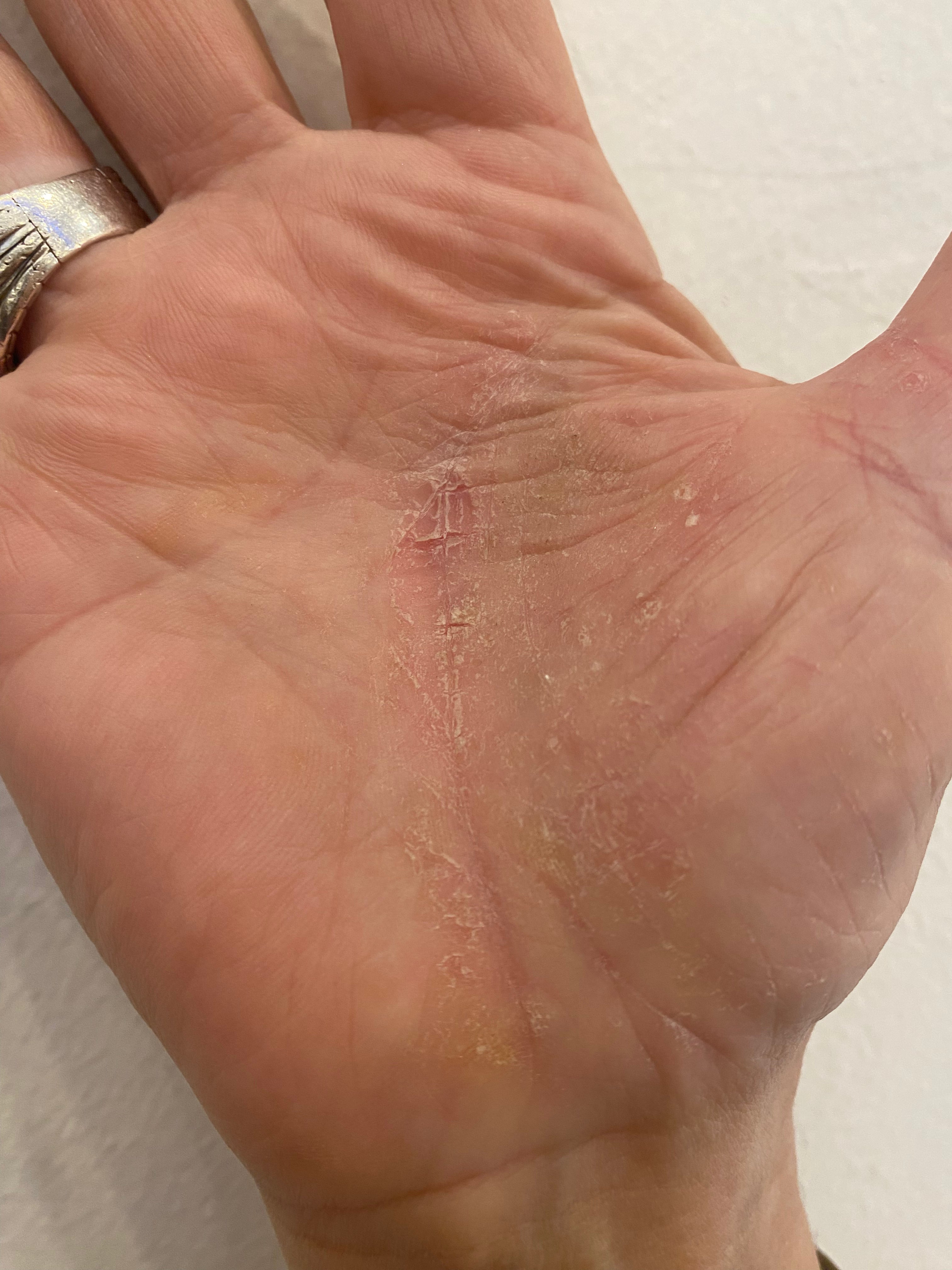 The Causes
If you're itching, irritated and burning and you're not sure what's causing it? Here are a list of things to look out for:
Allergies: Some people may have an allergic reaction to certain things, like chemicals, fragrances, metals or even medications.
Irritants: Things like soap, detergent, solvents, or even being in water for too long can cause skin irritation.
Infections: Bacteria, fungi, or viruses can also cause dermatitis.
Underlying medical conditions: Medical conditions like eczema, psoriasis, or thyroid problems can cause dermatitis.
Other factors: Stress, hormonal changes, or even exposure to extreme temperatures can also cause dermatitis.
It's important to know that everyone's skin is different, so what causes dermatitis for one person may not be the same for another. But by understanding your own specific triggers, you'll be better equipped to prevent future flare-ups.
How To Strengthen Your Skin's Barrier
Combatting dermatitis can be a tricky thing, but one of the ways you can help is by taking care of your skin's protective layer. And don't worry, it's not as difficult as it sounds. Here's a few things you can do to help strengthen that barrier:
Use a gentle and effective cleanser to get rid of bacteria and other impurities on your skin.
Moisturize every day with a body oil to keep your skin hydrated and nourished.
Use a thick, nourishing body butter to protect and treat your skin, to strengthen the barrier and prevent moisture loss.
By following these simple steps, you can help make sure your skin's barrier is healthy and resilient, which can lead to happier, healthier-looking skin.
Real People, Real Results
"I was suffering from Dermatitis for years with painful blistering. Everbella saved my hands"
-Anthula N.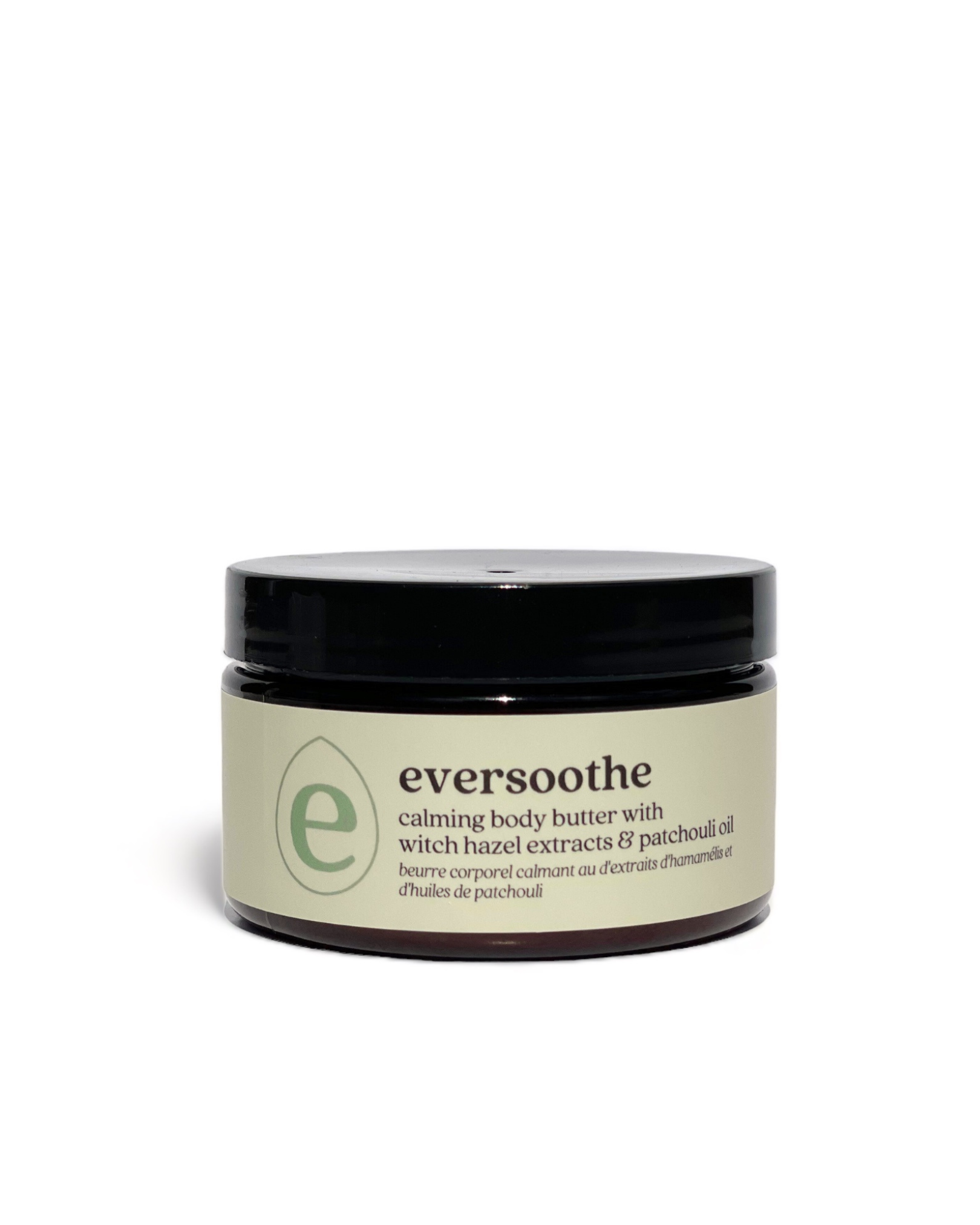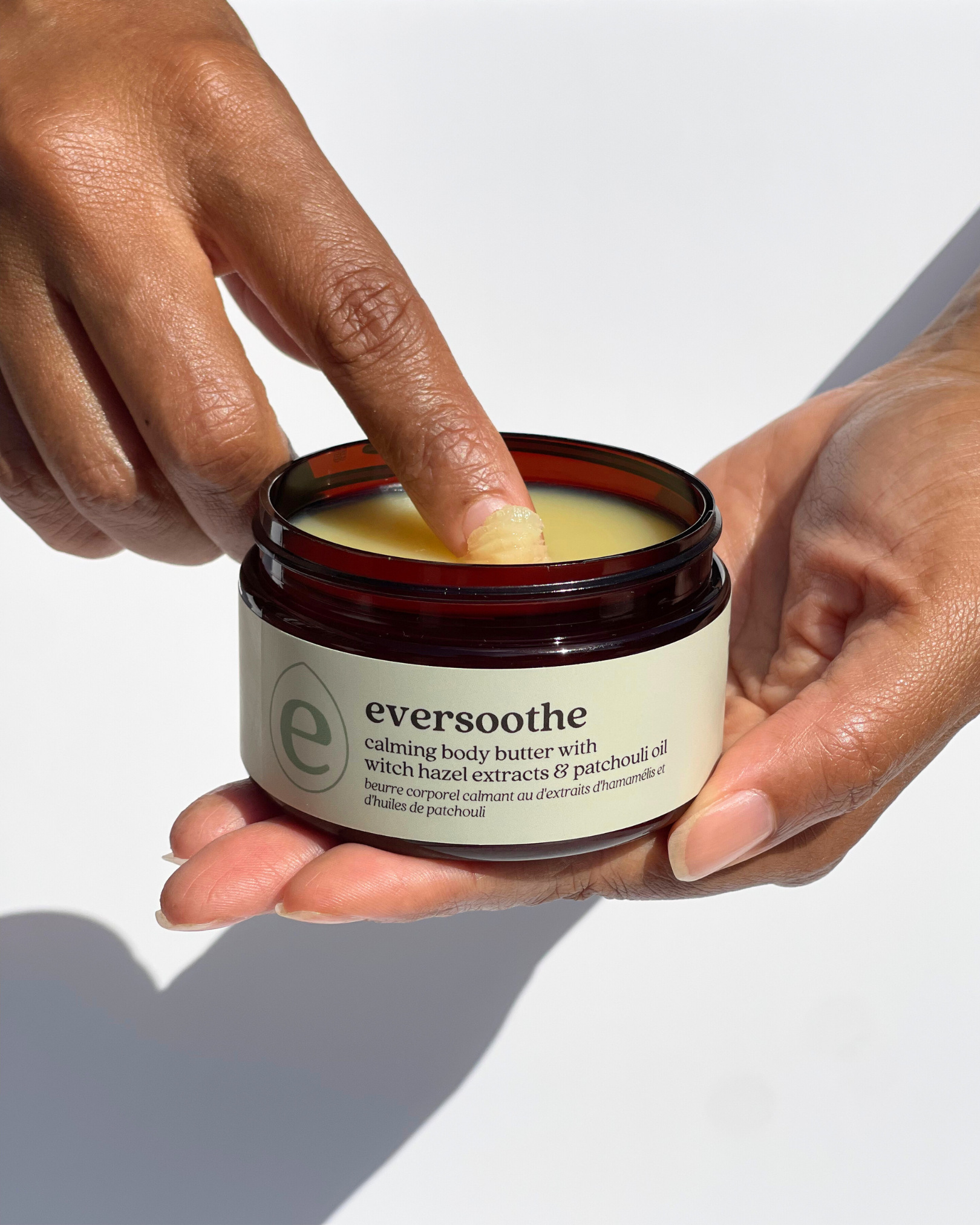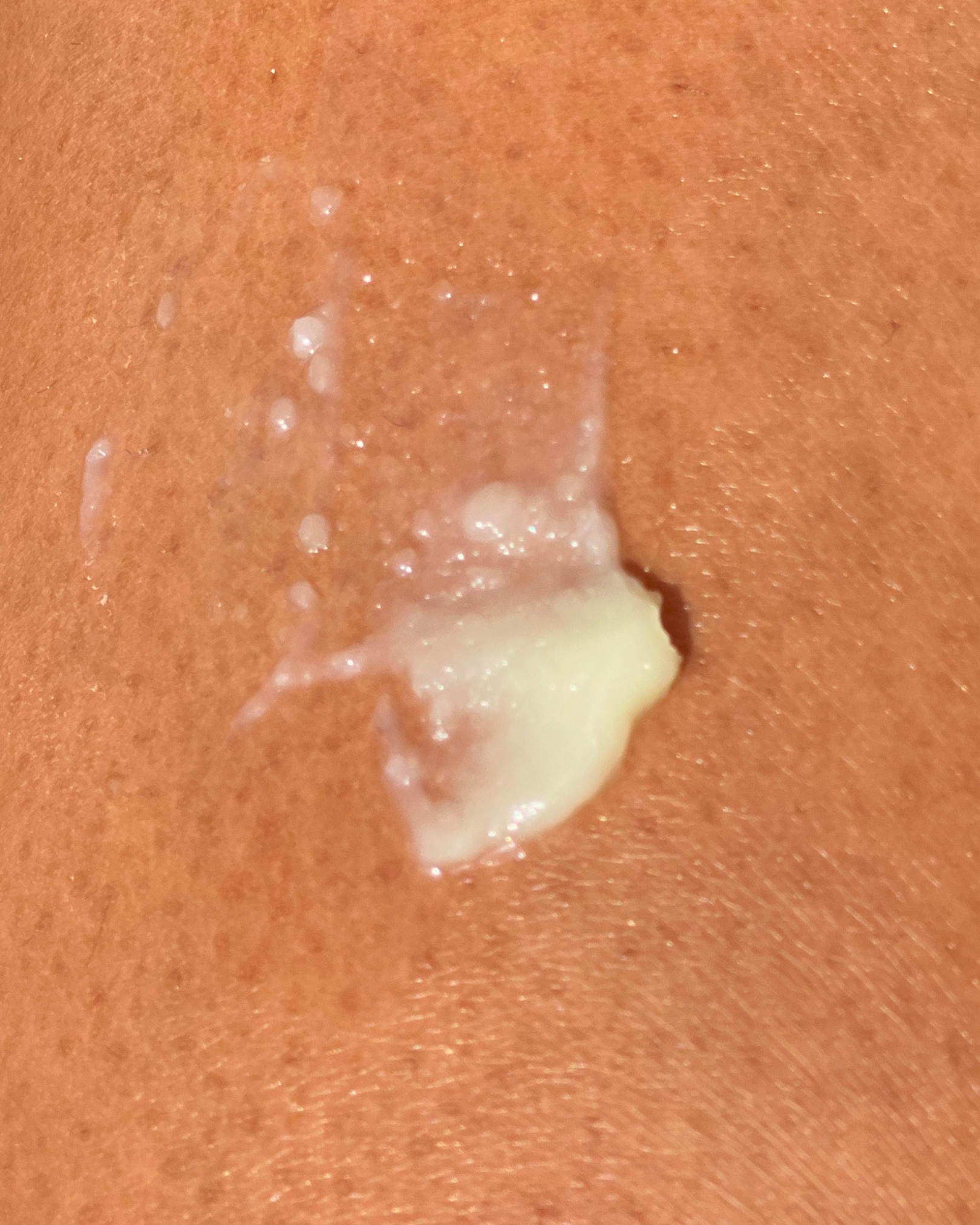 Benefits
Our body butter is infused with a blend of natural ingredients like Witch Hazel Extracts, Chia Seed Oil, Patchouli and Lemongrass Essential Oils. These ingredients work to help reduce the symptoms of inflammation and soothe the skin from further breakouts. This all natural body butter absorbs quickly to provide a long lasting protective barrier for intense hydration and nourishment.
Ingredients
Butyrospermum Parkii (Shea) Butter, Prunus Armeniaca (Apricot) Kernel Oil, Ricinus Communis (Castor) Seed Oil, Euphorbia Cerifera (Candelilla) Wax, Salvia Hispanica (Chia) Seed Oil, PolaWax, Hamamelis Virginiana (Witch Hazel) Water, Pogostemon Cablin Leaf Oil, Propanediol, Tocopherol, Cymbopogon Flexuosus, Citrus Medica Limonum, Glycerin, Melaleuca Alternifolia, Zingiber Officinale (Ginger) Root Oil, Mentha Arvensis, Hamamelis Virginiana (Witch Hazel) Extract, Melissa Officinalis Leaf Extract
---
---