Moisture Barrier 101
You know how sometimes your skin feels dry and tight? That's because of something called the moisture barrier. It's a layer of the skin that keeps it hydrated and protected from outside stressors, like the weather. It's made up of important things like fatty acids and ceramides. When your moisture barrier is healthy, your skin stays hydrated, soft, and smooth.
But, when your moisture barrier is damaged, it can lead to dryness, flakiness, and irritation. Taking care of your moisture barrier is important for keeping your skin looking and feeling its best and preventing issues like dryness, sensitivity, and early aging.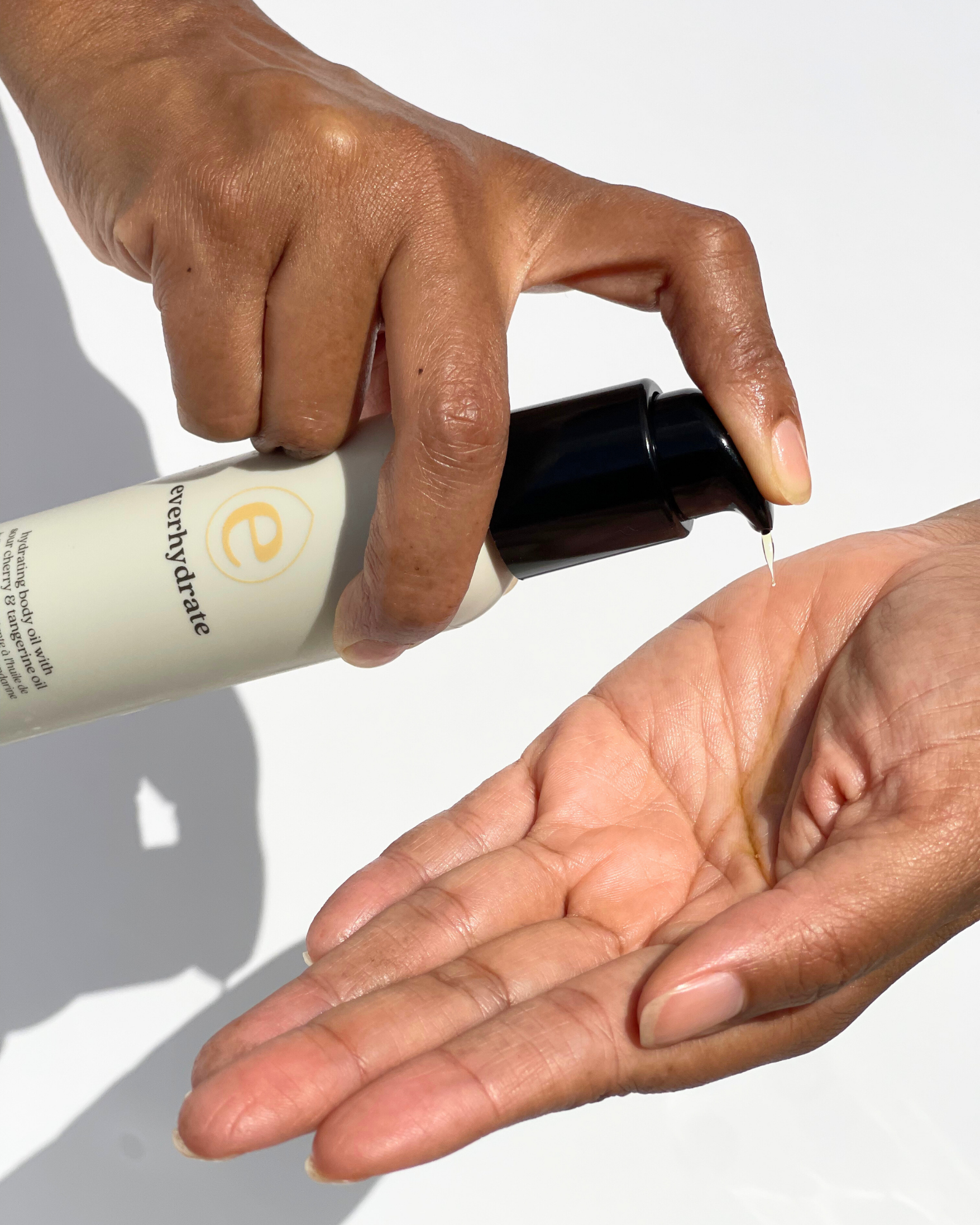 Protecting The Moisture Barrier
Use a moisturizer: A moisturizer helps to lock in moisture and support the health of the moisture barrier. Look for a moisturizer that is suitable for your skin type and contains ingredients like ceramides, fatty acids, and hyaluronic acid, which help to strengthen and protect the moisture barrier.
Avoid hot showers: Hot water can strip the skin of its natural oils and weaken the moisture barrier. Instead, opt for lukewarm water when cleansing the skin.
Avoid harsh skincare products: Harsh skincare products, such as alcohol-based products, can damage the moisture barrier and lead to dry, flaky skin. Choose gentle, non-irritating skin care products instead.
Protect the skin from environmental stressors: Environmental stressors, such as sun exposure, wind, and extreme temperatures, can damage the moisture barrier. Use a broad-spectrum sunscreen with an SPF of 50 or higher to protect the skin from the sun, and try to avoid exposing the skin to extreme temperatures for extended periods of time.
Drink plenty of water: Proper hydration is essential for maintaining the health of the moisture barrier. Make sure to drink plenty of water throughout the day to keep the skin hydrated.
By following these tips, you can help protect the skin's moisture barrier and maintain healthy, hydrated skin.
Products To Strengthen The Moisture Barrier
Real People, Real Results
"I had this cracked skin in my hands for ages, after starting a night ritual using Everbella products, my skin instantly started healing!"
- Jan C.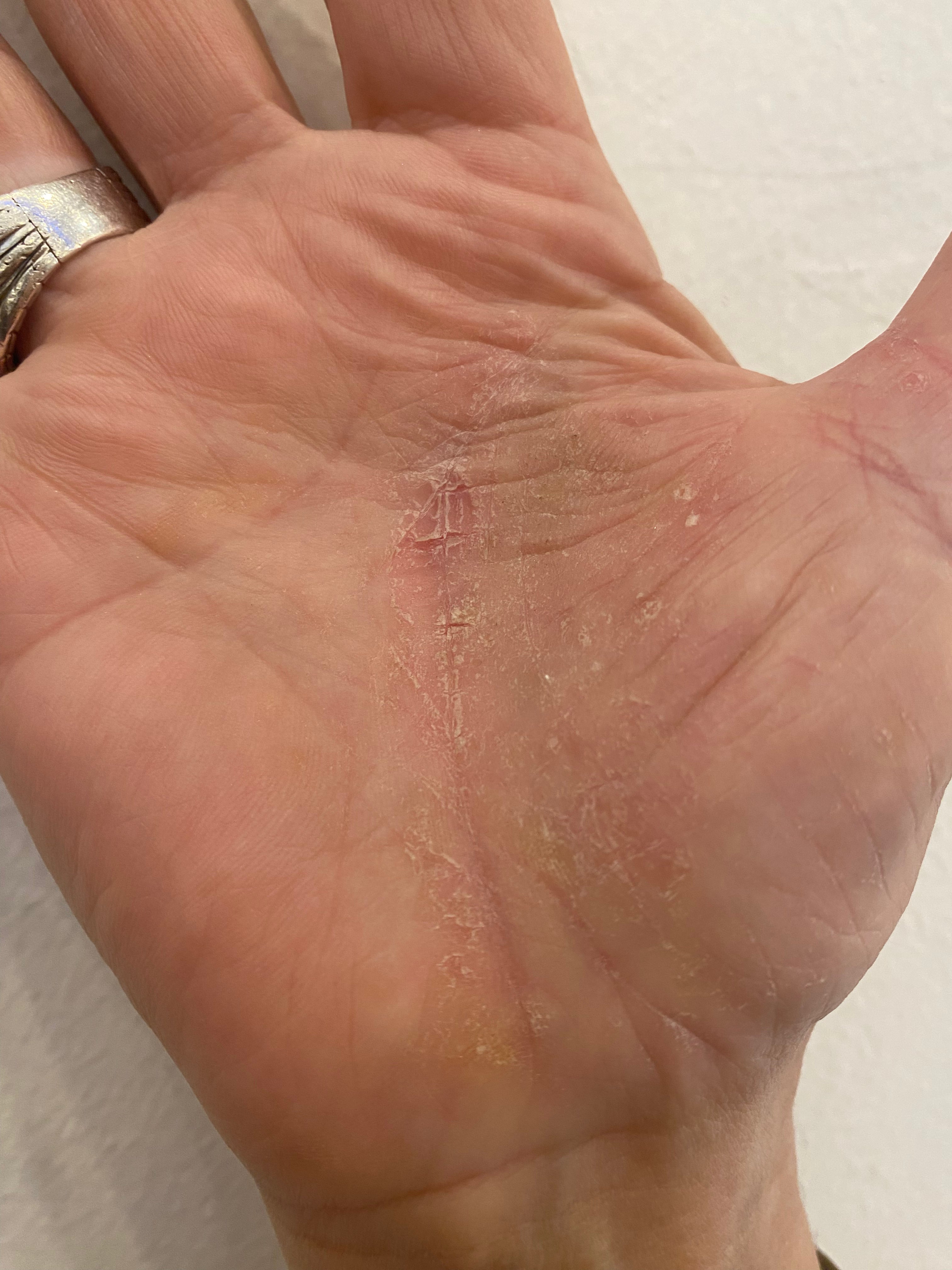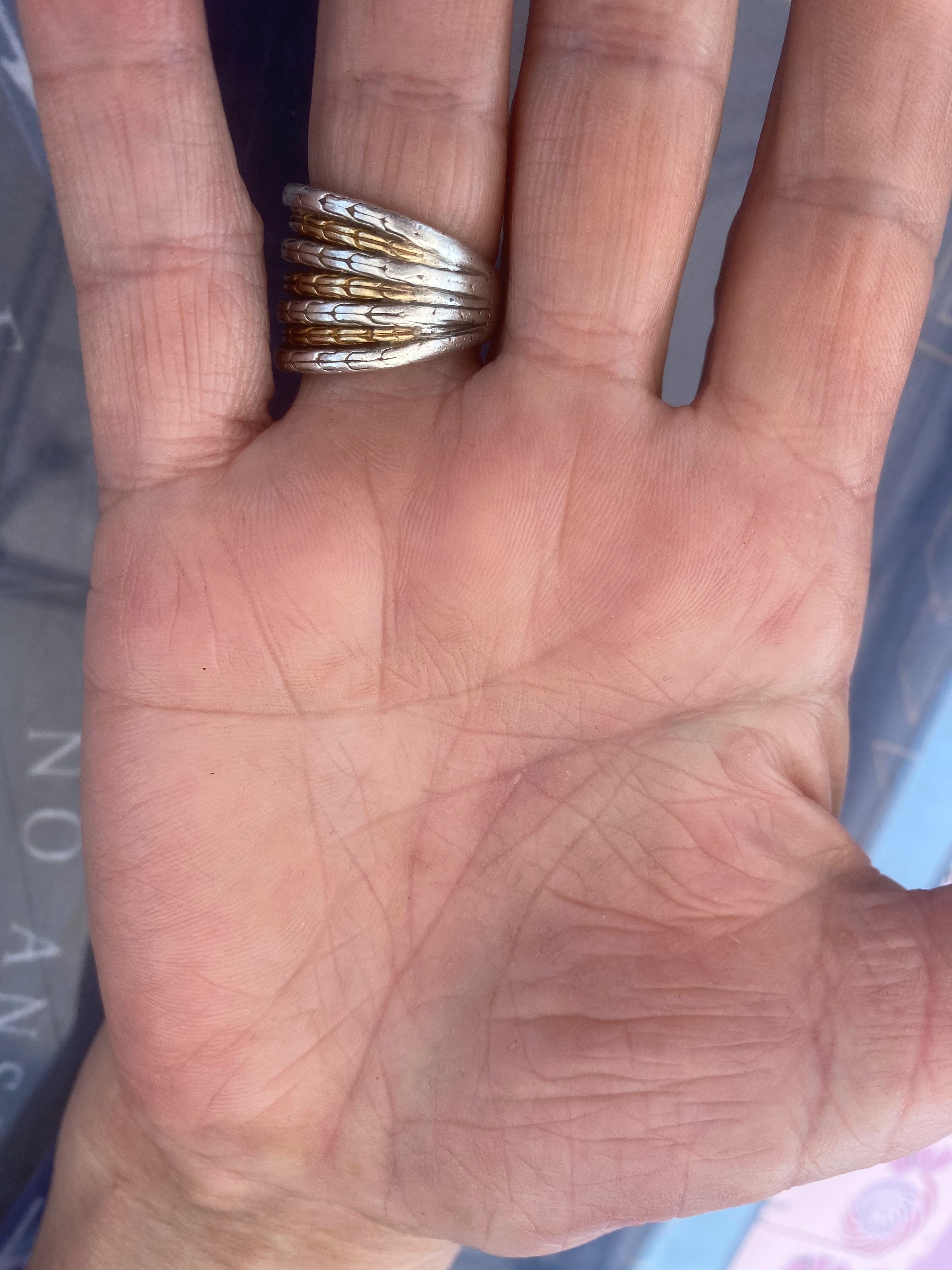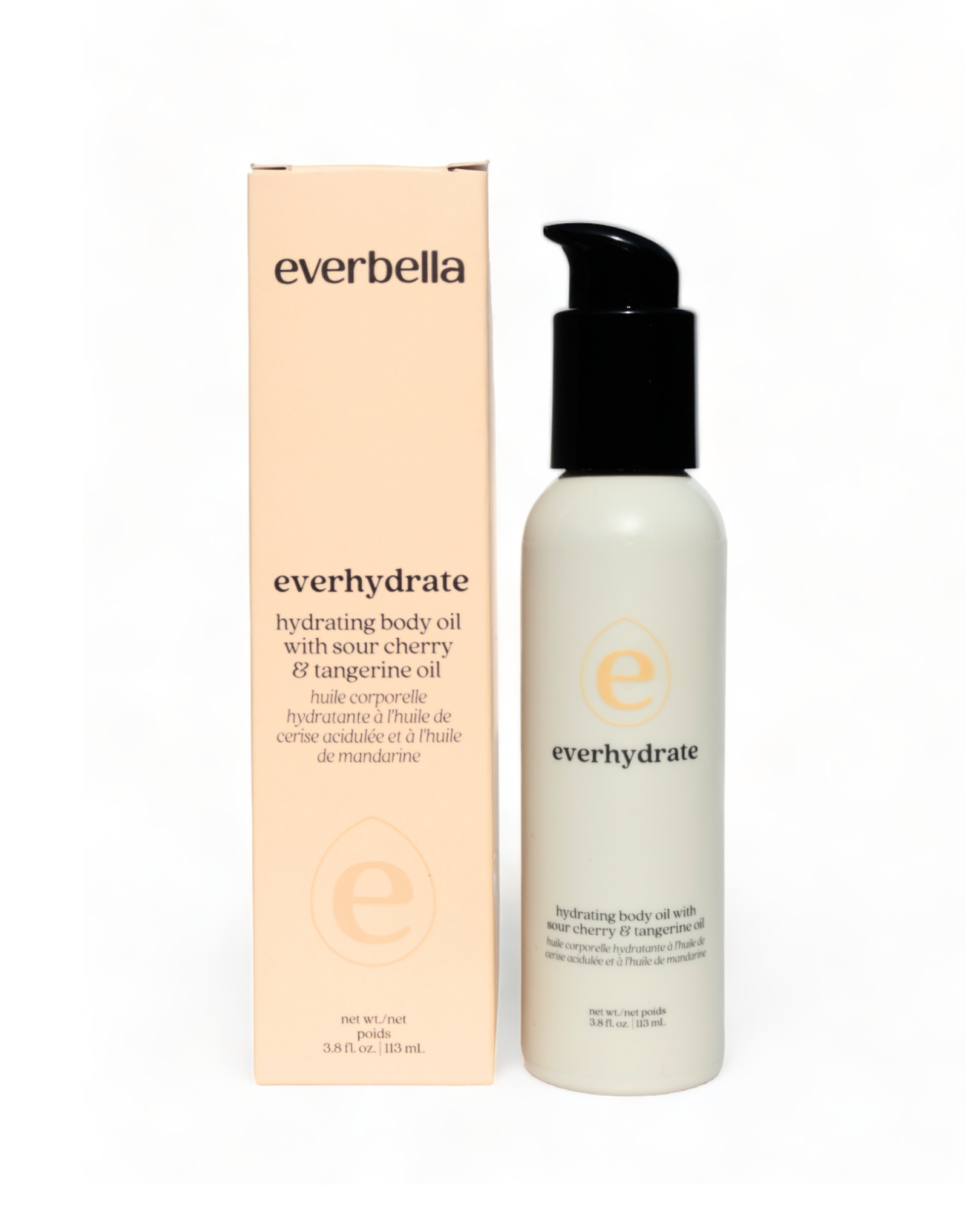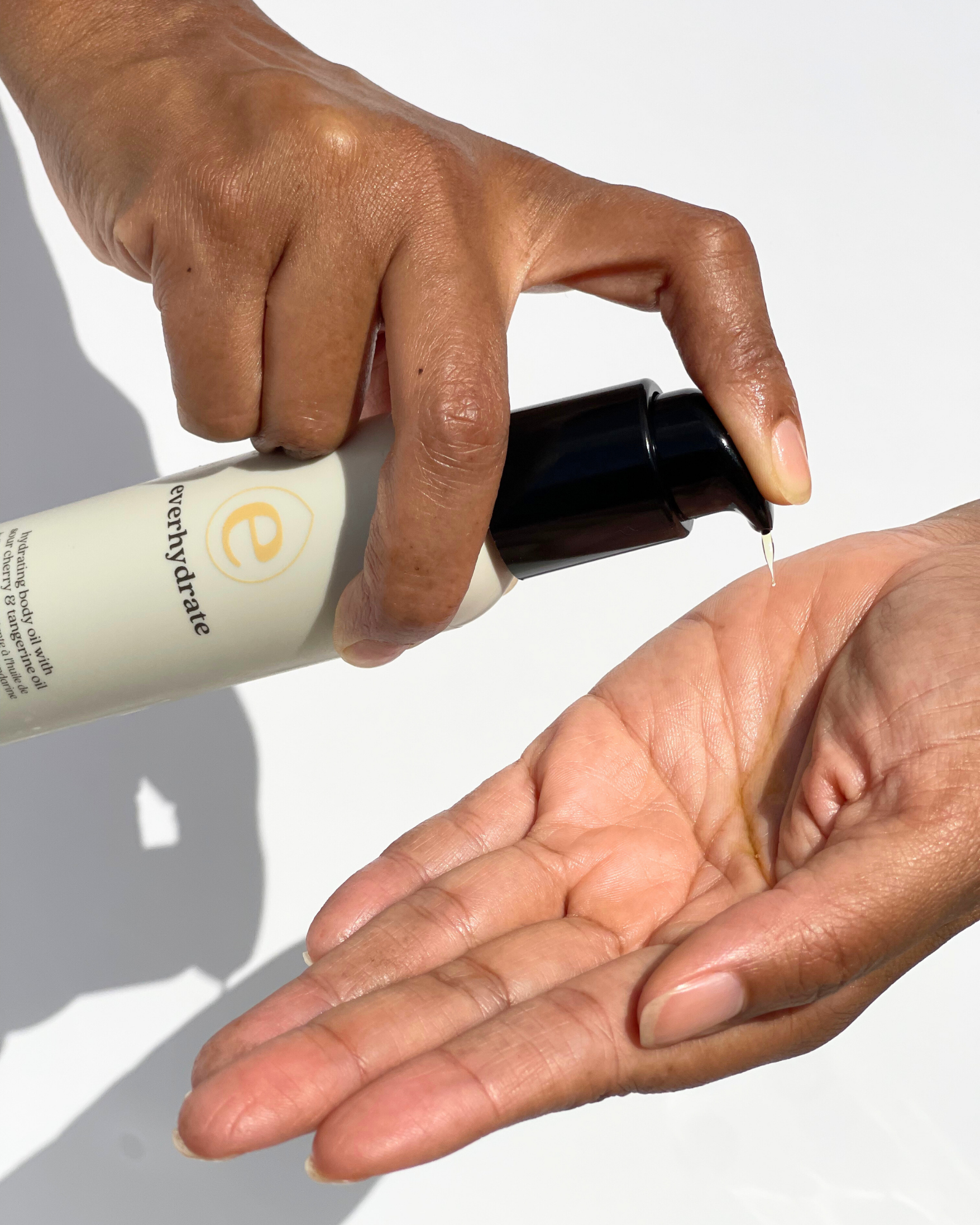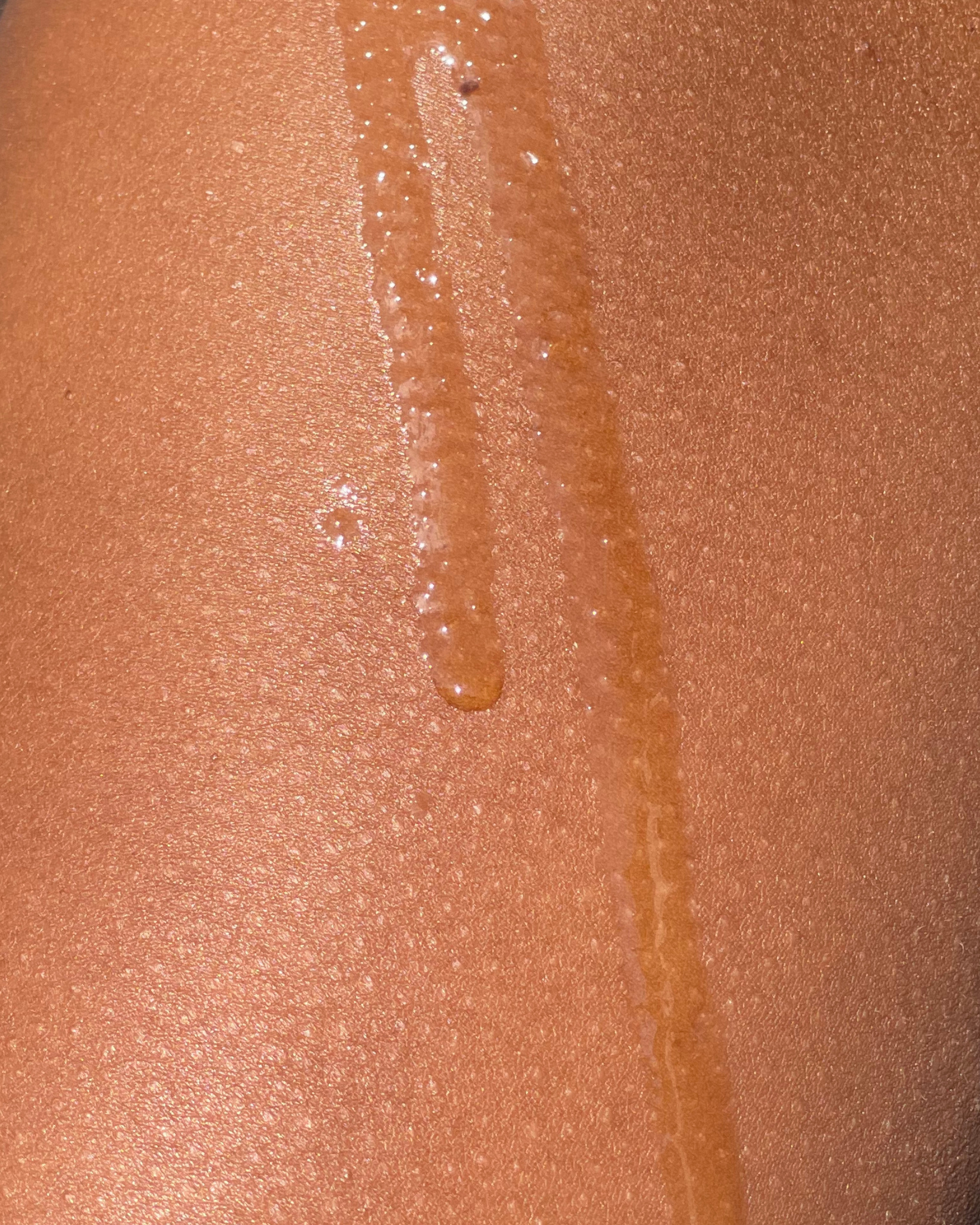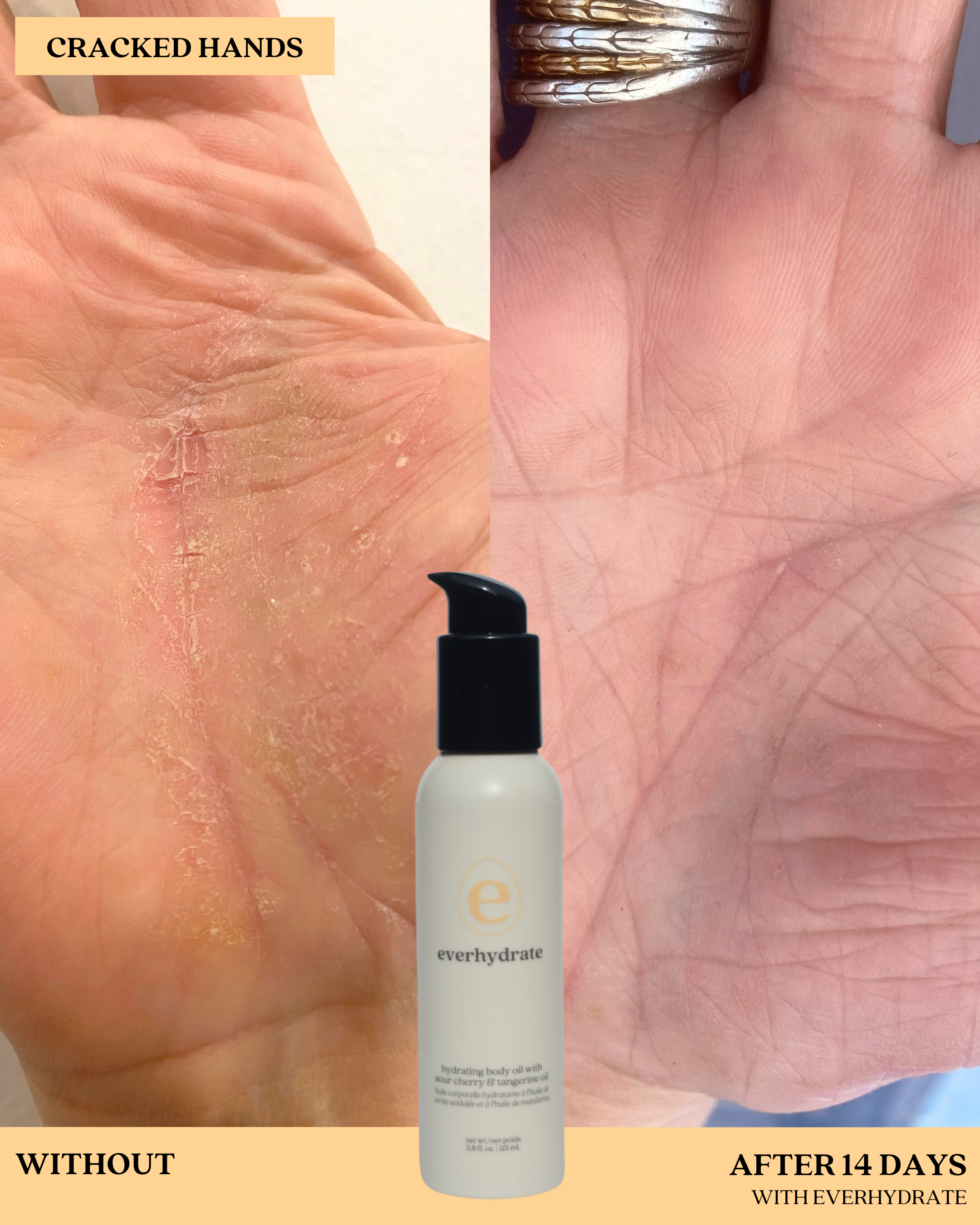 Benefits
Our body oil is infused with natural ingredients like Sour Cherry Oil, Tangerine and Grapefruit Essential Oils that are rich in vitamins and minerals, which help to improve the overall health of the skin and provide a tightening, toning and smoothing effect for an instantly more hydrated and moisturized appearance.
Ingredients
Prunus Armeniaca (Apricot) Kernel Oil, Caprylic/Capric Triglycerides, Prunus Cerasus (Bitter Cherry) Fruit Extract, Ricinus Communis (Castor) Seed Oil, Linum Usitatissimum, Tocopherol, Citrus Tangerina (Tangerine) Peel Oil, Citrus Paradisi (Grapefruit) Peel Oil, Citrus Aurantium Bergamia, Citrus Sinensis, Cananga Odorata
---
---