Dry and Dehydrated 101
When it comes to keeping your skin healthy, it's important to understand the difference between dry skin and dehydrated skin. Dry skin is a skin type that lacks oil, while dehydrated skin is skin that lacks moisture. Dry skin is generally characterized by a rough, flaky texture, and it may feel tight and itchy. Dehydrated skin, on the other hand, can feel tight and dry, but it may also feel oily or greasy.
Dry skin can be caused by genetics, and it can be a year-round issue for some people, but for others it can be triggered by colder weather, indoor heating, and using harsh skincare products. On the other hand, dehydrated skin can be caused by a variety of factors, such as not drinking enough water, spending too much time in air-conditioning, or using drying skincare products.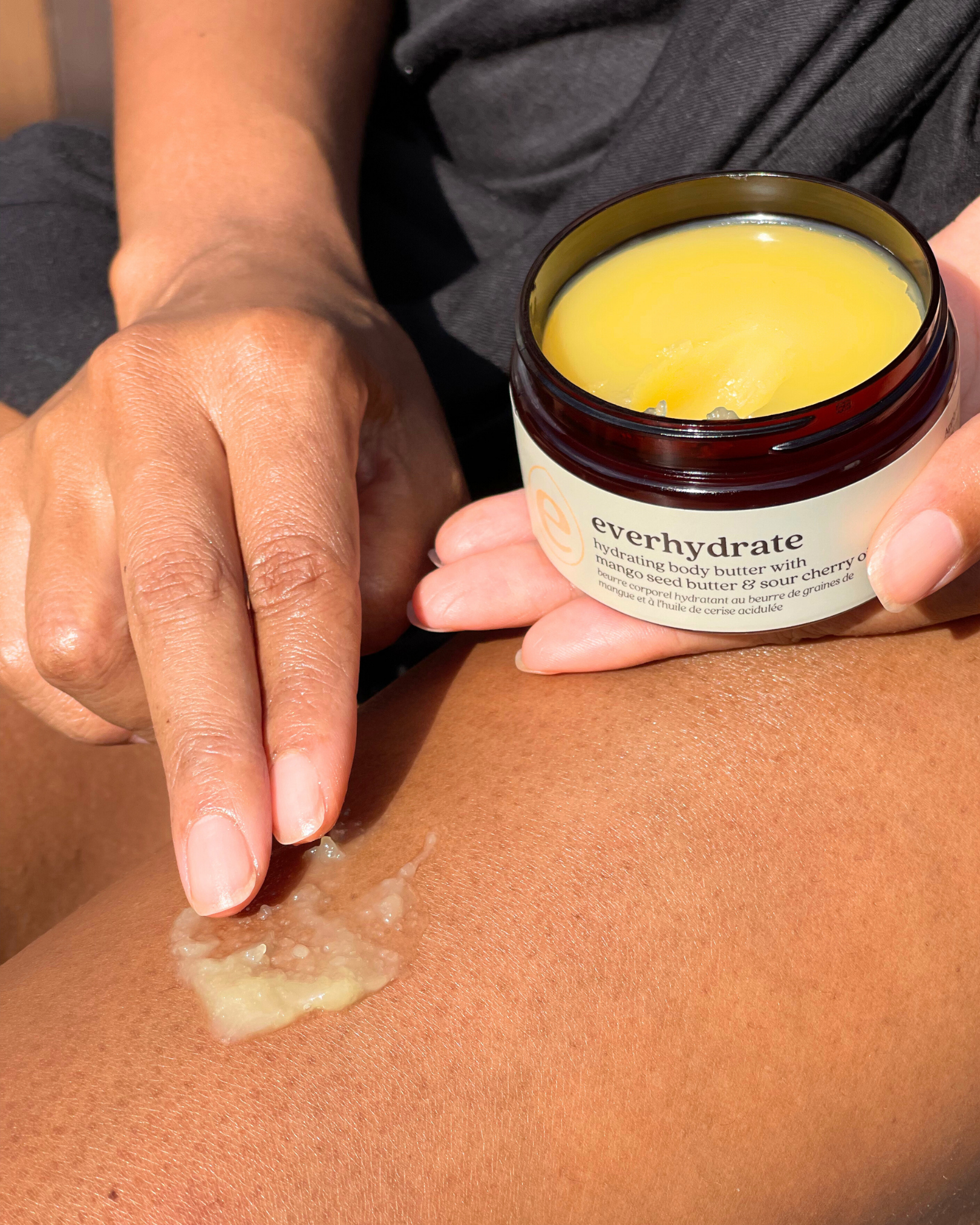 The Essentials
To combat dry skin, it is essential to use a good quality, thick moisturizer to help replenish lost oils, while dehydrated skin can be treated by drinking plenty of water, avoiding drying skincare products, and using a moisturizer to help lock in moisture. The key is to create a moisture barrier that is catered to your specific skin type and needs.
By following these simple tips, you can help keep your skin's moisture barrier strong and healthy. Whether it's using a moisturizer specifically designed for your skin type, avoiding hot showers, being mindful of the products you use, protecting your skin from environmental stressors, or making sure to drink plenty of water, there are plenty of ways to support the health of your skin and keep it looking and feeling its best. 
Remember to listen to your skin, and always adjust your rituals as needed to best suit your skin's needs, and the season you are in. It may take some trial and error to find the best ritual for you, but with a little patience and persistence, you'll be able to find a ritual that helps to keep your skin hydrated, healthy and radiant.
Products For Dry and Dehydrated Skin
Real People, Real Results
"My skin was constantly dry and flaking, until I started using Everbella products!"
- Crystal O.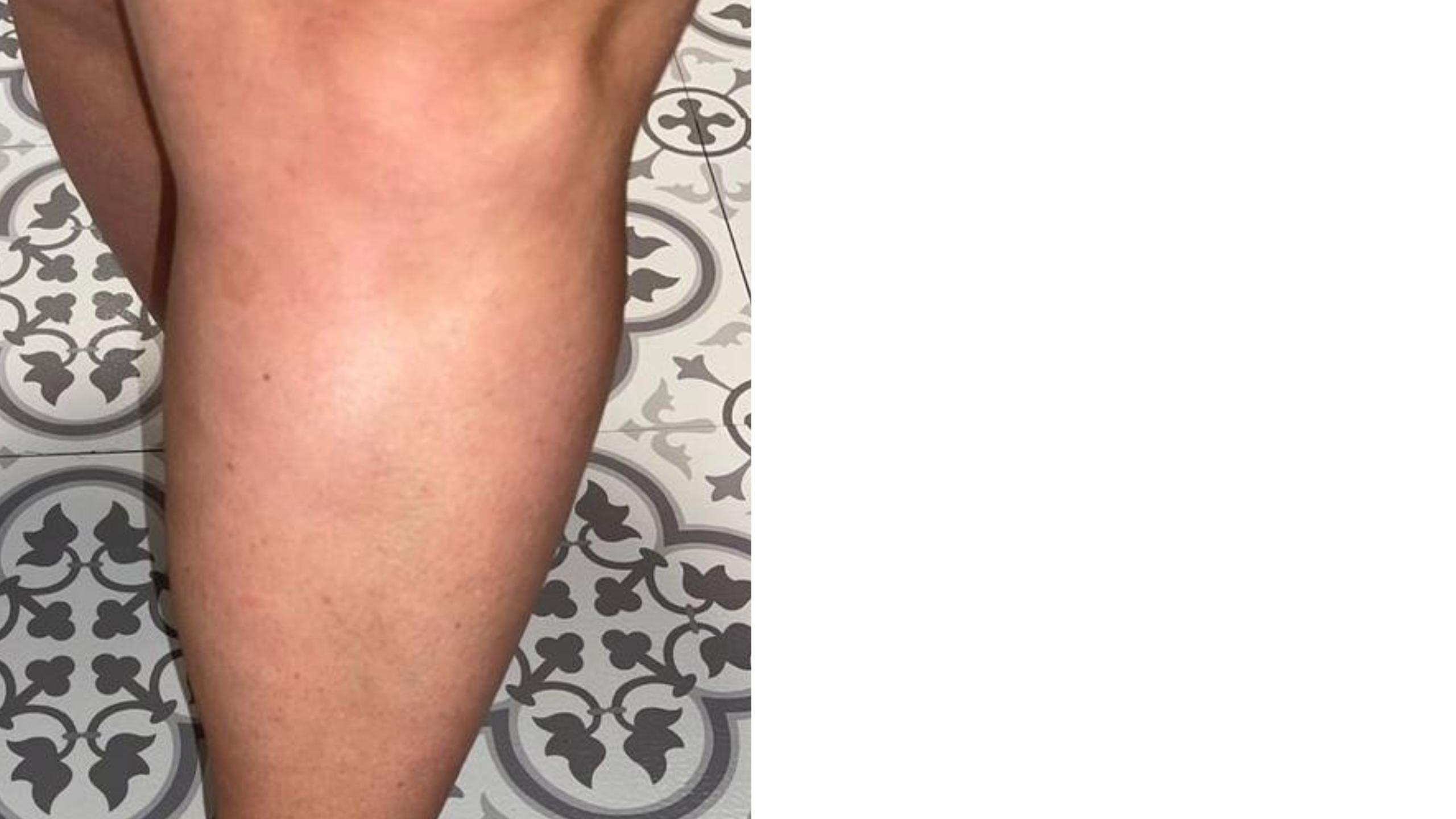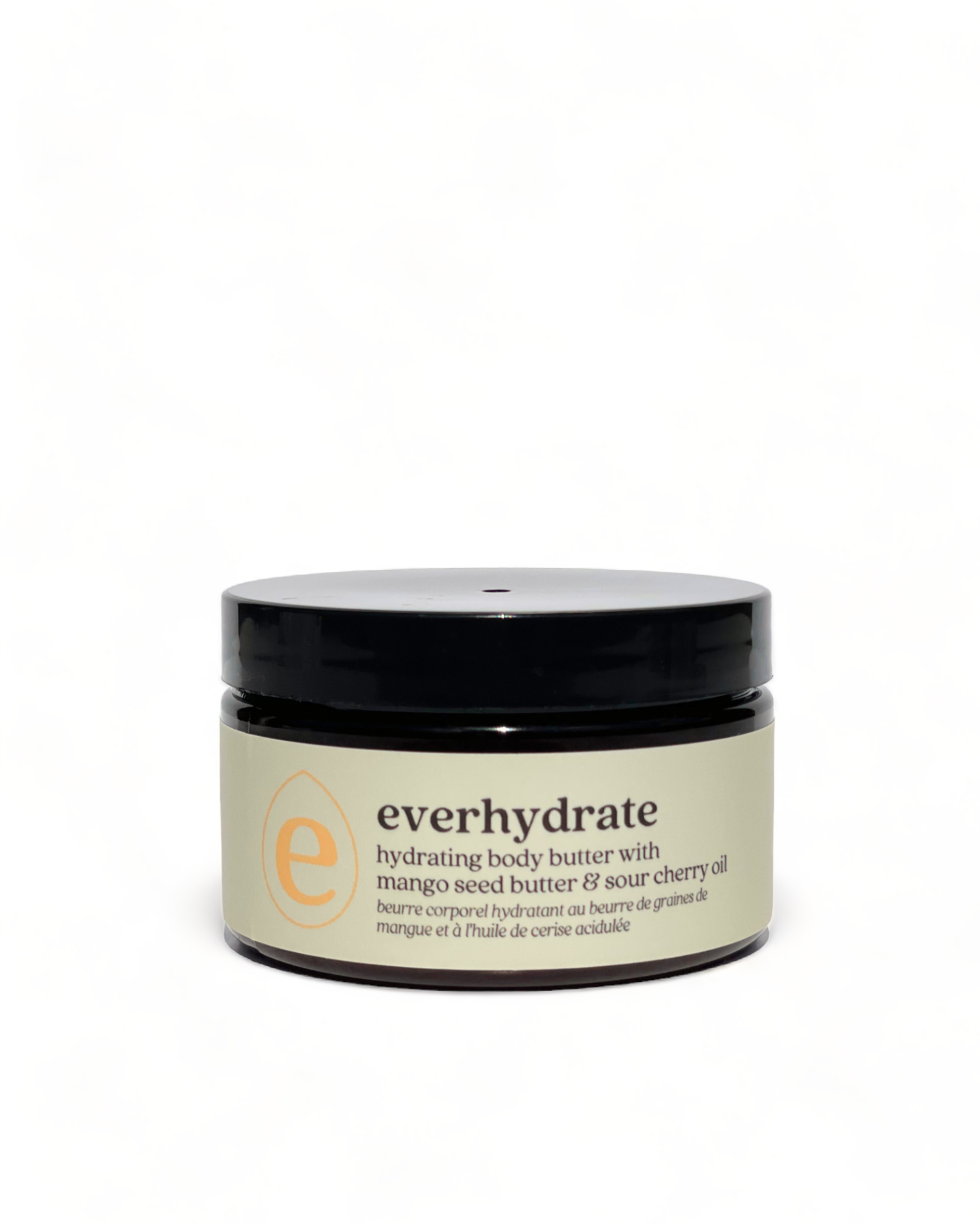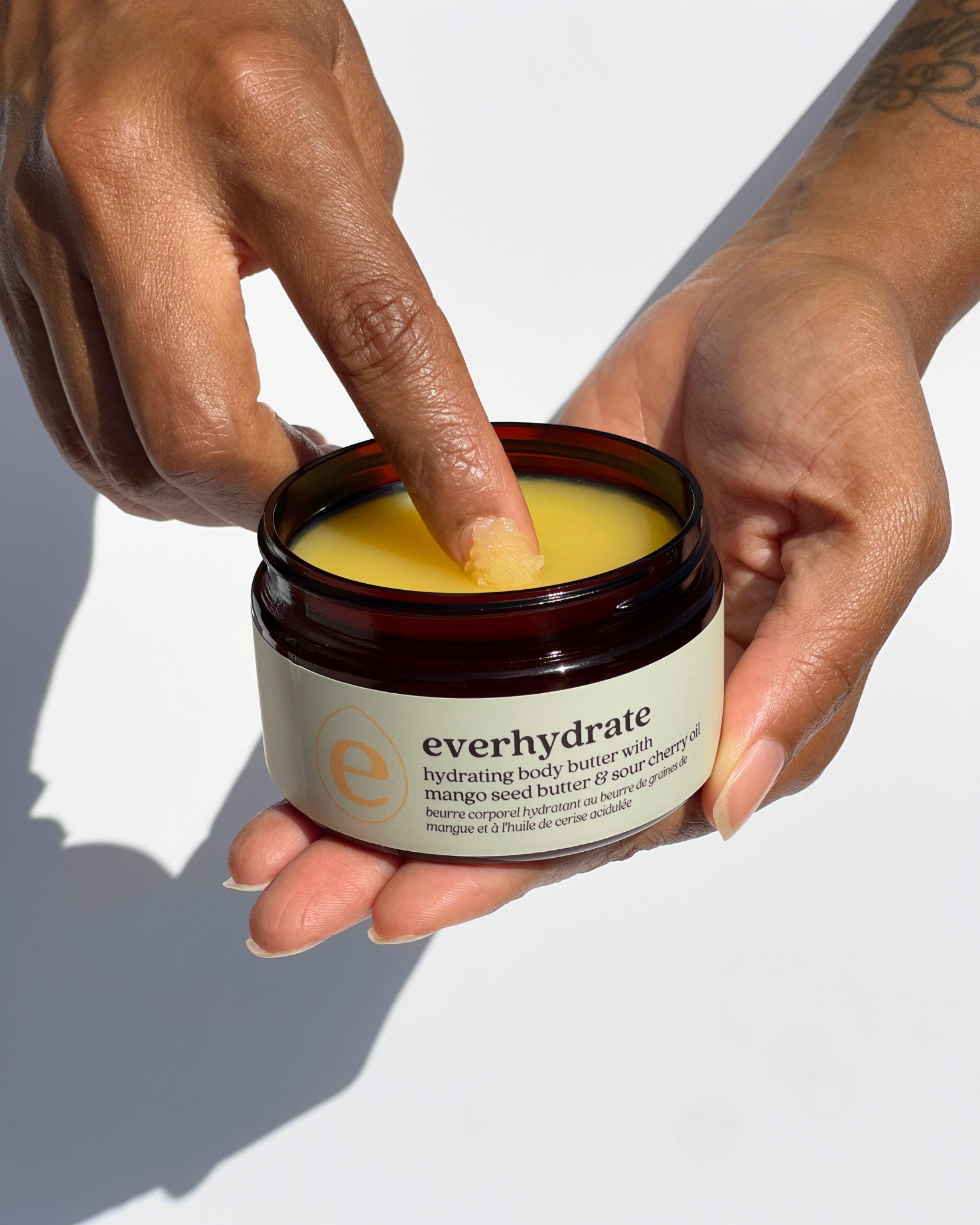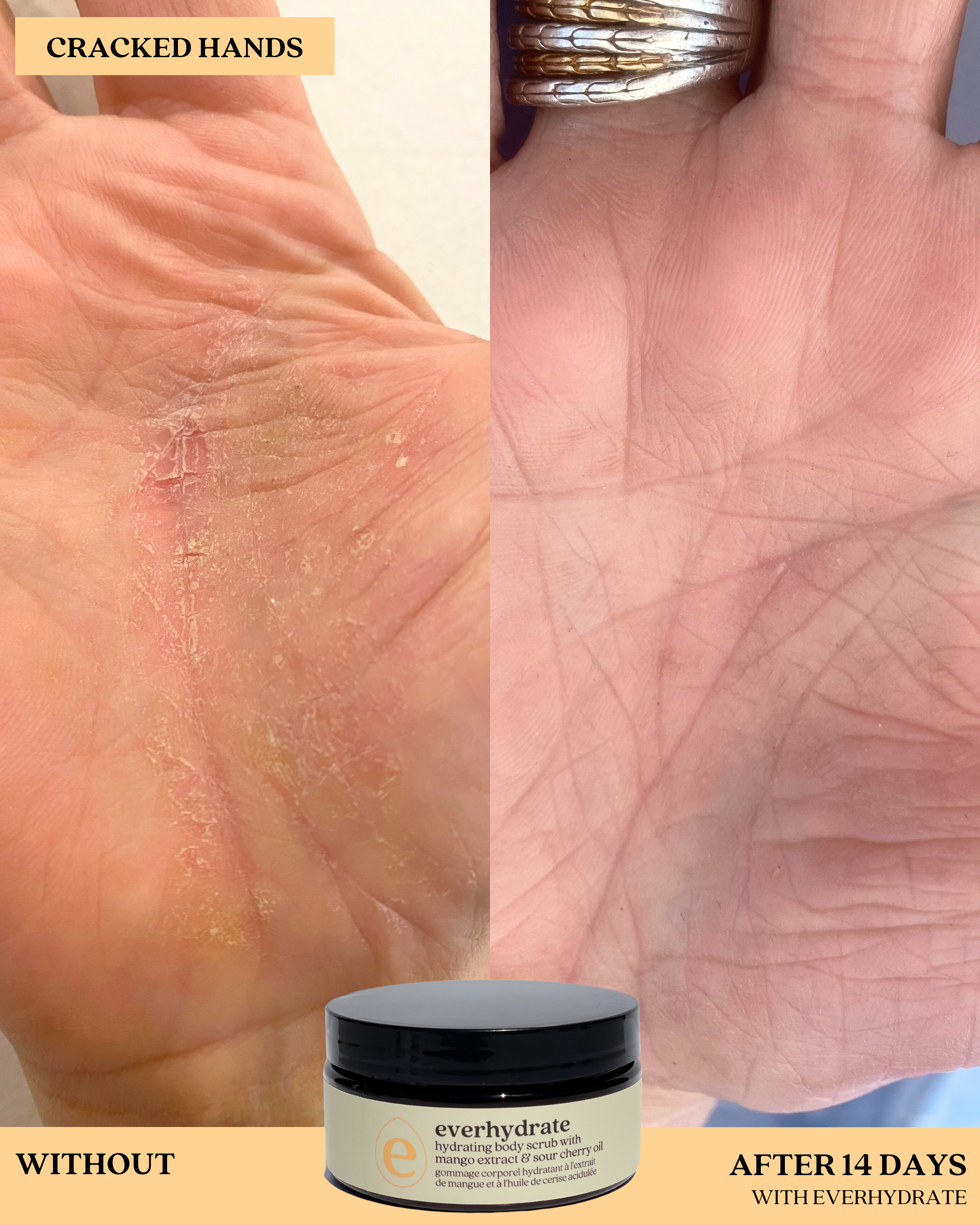 Benefits
Infused with nourishing ingredients like Mango Seed Butter, Sour Cherry Oil, and Grapefruit Essential Oil. This all-natural formula deeply restores the skin's natural moisture barrier while improving the skin's elasticity, leaving it hydrated, smooth, and soft for hours.
Ingredients
Mangifera Indica (Mango) Seed Butter, Prunus Armeniaca (Apricot) Kernel Oil, Ricinus Communis (Castor) Seed Oil, Euphorbia Cerifera (Candelilla) Wax, Prunus Cerasus (Bitter Cherry) Fruit Extract, Cetyl Alcohol, PolaWax, Citrus Tangerina (Tangerine) Peel Oil, Citrus Paradisi (Grapefruit) Peel Oil, Tocopherol, Citrus Aurantium Bergamia, Glycerin, Citrus Sinensis, Cananga Odorata
---
---